Sing for Absolution
Now Playing: Muse
A package of books arrived this week, including the French paperback of ABSOLUTION GAP. I was very taken with the cover, as I've been with all of the French editions, so thought it might be worth putting here. Unlike the very successful UK designs, which have been emulated to one degree or another on most of the foreign editions, my French publisher has gone for a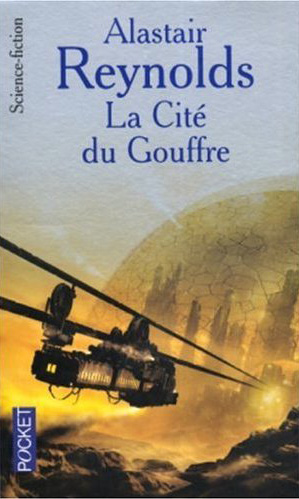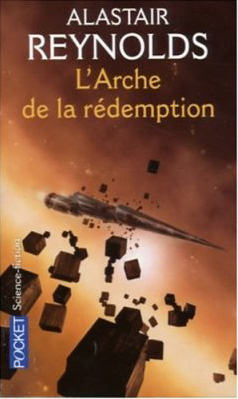 different - and, I think, equally successful - look.
Here are three of the French covers, beginning with CHASM CITY, showing some kind of cable car contraption heading towards the eponymous city. I can't remember if there are actual cable cars in the book, as opposed to the brachiating ones which appear inside the city, but it's a nice enough image anyway.
Next up is the cover for REDEMPTION ARK, showing some Inhibitor cubes converging on one of the ships - possibly Skade's, I think.
Finally, AG, with one of the giant cathedrals trundling along on the surface of Hela. Naturally, I fully approve of the two steam locomotives which appear to be providing the necessary traction - shades of Harry Harrison's Planet Story, I think...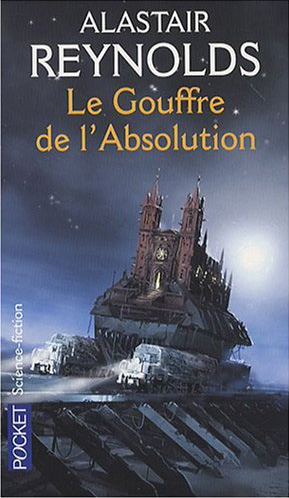 Posted by voxish at 7:26 PM CET
Updated: Saturday, 10 November 2007 7:42 PM CET